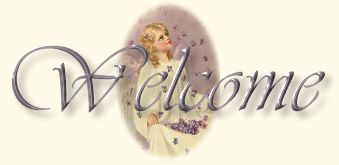 Creative Touch Graphics is pleased
to bring to you Crystal Clear Envelopes, Clear Boxes
and a line of 3-D Clear Lacquer Products that
we feel you will enjoy for all your crafting needs.
We also now carry Blue Laser Stencils for Dry Embossing.
We have extended our line of products, and now carry
Paper and Vellum for your crafting needs.



I have also added some Links to different sites that
I enjoy and hope you will too.



Hope you enjoy your visit.
If you would like, you can email
me with any suggestions.



While you are here,
please sign my guest book.
I'd really like to know who has come by! *smile*
Thanks a bunch!
LD

Sign My Guestbook

View My Guestbook

*Please Note ......If you are having problems
with my links below, go to my other site at
LadyDove's Web Site